Hey, everyone! I know I don't usually talk about "Fire Force" on a regular basis(heck; I'm gonna be late on the review for season 2 because I'm watching the dub), but I REALLY wanted to talk about the recent chapters of this series! I've been reading the manga ever since season 1 of the anime ended, and-I have to say: THIS. SERIES. IS. FUEGO~. From creator Atsuhi Okubo sensei's amazing art and imagery to how diverse these abilities can get despite being fire related- this series could not be better. Well………I gotta be honest: I get a little bit bored with the anime. Look; it's a stellar adaptation- animation and music on point, the pacing is really good. It's just………sh!t; I don't know. I mean; I'm still gonna watch it. I don't know what it is.
Also………I should say that I'll be referencing some……….Biblical material. As in the story from the bible we all know. Now look- I DO NOT CARE about what you believe in. Rude way to put it, but it's the truth. Believe in what you want- God, Allah, some other religion; it does not matter to me. We're talking about an anime/manga series with references to one of the most famous religious stories ever- not about religion itself. So as long as we can be respectful to other people's beliefs; we can just have a nice discussion, right? Right.
What we're here to talk about is the most recent chapters- chapter 230 to 233. These chapter reveal the origins of the series main character: Shinra Kusakabe. Or-as I have been referring to them as of late: FIRE JESUS! You'll see why in a little bit. We also learn about his brother, Sho- which, looking back on it, was kind of foreshadowed in all of his appearances and pyrokinetic abilities. Seriously- we probably should have seen this reveal coming, if we're being honest. Of course: SPOILER ALERT for those who are not reading the manga up to this point. For those who are curious enough to stay or don't care about spoilers: Let's begin!
I say that their origin story begins in chapter 230, but we'll have to back all the way up to chapter 207. In this chapter; Sho breaks free of Haumea's control following a brief encounter with Shinra in the Adolla world. Now free; he sets out to meet with his brother again. However- he can't exactly break out because then Haumea will just mind control him again. So he has to be all discreet n' sh!t to get out of the Nether. Easier said than done because like in any sitcom storyline- your journey to get from point A to Point B is obstructed by obstacles specifically made to stop you at this one time. That being his comrades in the Evangelists. Inka(a character anime watches have just met), Sister Sumire(still alive, by the way), Charon, and finally Arrow- who he takes hostage to get him out of there without any more problems.
This doesn't get much follow up until chapter 213- when Shinra ends up falling to the Titanic Infernal from the first(and BEST) opening- "Inferno" by Ms GREEN APPLE. Long story short: Sho ends up having to save Shinra. And he leaves before he wakes up- going to search to find out more about the Kusakabe's.
Which leads us into chapter 230-the back half, to be specific. In disguise to hide from the White Clads; Sho and Arrow break into Shinjuku Regional Office- the place in the Tokyo Empire that holds all the empire's Family Records. Sho stops time and steals his family records- only to find something shocking: Under Mother- it lists one "Mari Kusakabe." But under father- Nothin'. This just raises more questions- more than I think he bargained for. Search continues- leading to a scene in which he's treated like a regular kid- something that he's never experienced……….Nice Scene.
Off to search for his birth records- he finds that there aren't any. He and Shinra's birth was never listed in official records. But what they did find is something very telling. As it turns out……Mari Kusakabe was being examined for a Virgin Birth when giving birth to Shinra and Sho! Are you seeing what Okubo sensei is telling us? No? Alright; let's keep going.
Further investigation reveals that this Biblical moment was official scrubbed from public records. Fortunately; the community director was the one who wanted to report this. So they just ask him about it. And he explains that the Church of The Holy Sol pressured him into not writing the story in community notice. Talking with this man ends up with just that 1 piece of new information- but it's here where Sho enters into the Adolla World. Which is where he meets the 1 person who can tell him the truth about he and Shinra's birth: His Mother. Still a Demon Infernal- Mari crawls out from the flaming ground of the Adolla World- and shows Sho……The Truth.
17 years ago- Mari went to the hospital and finds out that she is expecting! But the problem is: She ain't "do the deed" wit nobody! Everyone- the doctor and mother included- takes this as "You've been with so many guys that you can't keep track?" It's not everyday that a woman comes in claiming that she's having a baby out nowhere. It makes sense that she's kind of seen as a wh0re of s!ut because she doesn't know who the father is. Not justifying it- just explaining. Months pass- her baby bump grows(even starts the kicking– more that than anything), and her parents have completely disowned her. But they still pay for living expenses and hospital bills and the like. So she can live with them thinking her a little wh0re.
TIME TO GIVE BIRTH! Few hours later- one "Shinra Kusakabe." The doctor who helped her through the birthing process had thought that this would be like "another certain event(there was once a story of a baby "born in flames")," but the baby Shinra was born completely normal healthy. However- there's still no hint as to how this "virgin birth" came to be. He does however reference the story from before the cataclysm- That Story. The one of "The Virgin Mary…….." Hold on. I get it now. And I can only assume you've gotten it by now, too: Shinra REALLY IS "Fire Jesus!" Sure; there aren't 3 wise men and a drummer boy, and yeah- he wasn't born in a manger. But as far as the story of Jesus goes- he fits the bill! Even down to what he might be here to do.
If you'll recall; the story of Jesus ends with him "dying for our sins." And what the Evangelists wants is for the world of "Fire Force" to "Pay For What They Did To Her." Get it? This is all purely speculation- but based on what Okubo sensei has set up with this flashback; I think that the only way to stop the cataclysm is for Shinra to give himself over to the Evangelist to die as retribution for what happened to her. And THAT is what Shinra's purpose is.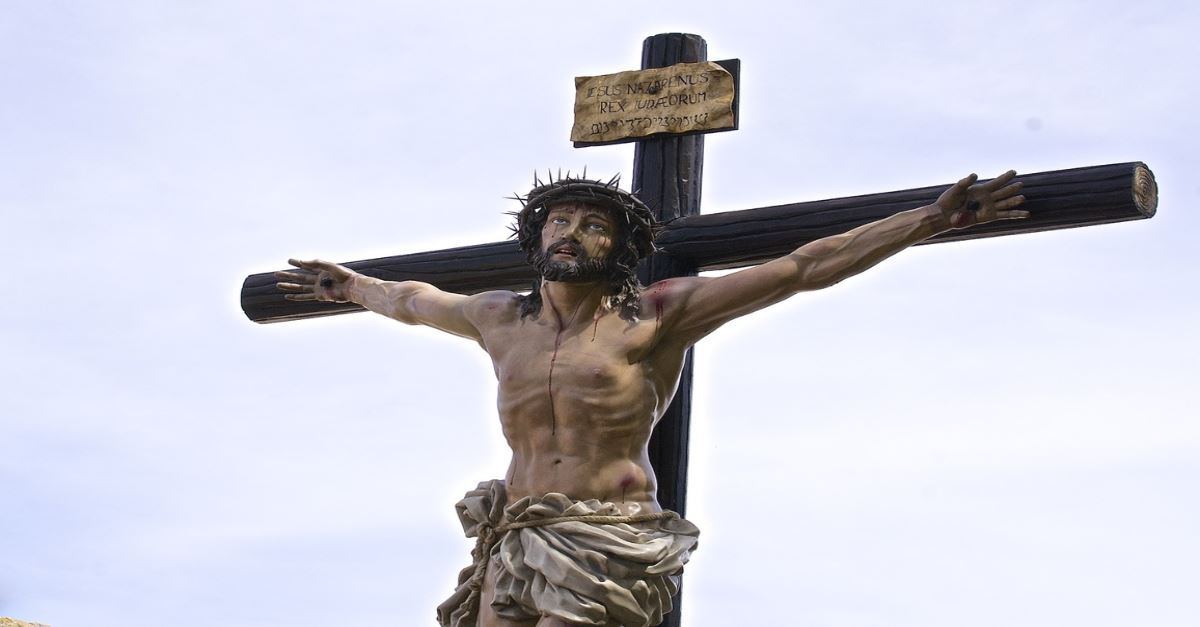 Shinra being a "Savior" like Jesus would honestly explain his obsession with being a hero. As for why he uses his feet for such a task- you got me there. Couldn't tell ya where Okubo sensei got the idea for using his feet to be a savior from- but it looks cool and you get some cool imagery so I'm not gonna question it.
Her parents do come to see her in the hospital- but mostly only to berate and belittle her and "the child nobody asked for." She gives her one last piece of advice before exiting her life forever: "That child will bring you nothing but ruin." She rejects the thought- and tells her new baby boy that he "Is the Hero the world needs!" This explains Shinra- but what of Sho. It's pretty simple: He's an angel. Wasn't it obvious? The feathers that appear whenever he uses his pyrokinetic ability? The fact that everyone who sees him comments that he looks like "An Angel?" Wow, how did we NOT guess that?
Chapter 233 begins after Sho is born- which basically leads into the flashback at the end of Season 1: Haumea and Charon turn Mari into a Demon Infernal, kidnap Sho, and leave Shinra to take the fall- branding him a "Devil." Though learning all of this recontextualizes that night- and it all goes back to what I said when I was talking about Black Clover. I talked about how the Gods of Fate in that series were doing everything in their power to tear down Asta(who-coincidentally- shares not only the same Japanese Voice actor as Shinra(Gakuto Kajiwara), but also the nickname of "Devil") and did everything they could to make Yuno great. In "Fire Force;" the Evangelist and the White Clad's are all doing everything they can to "supress the savior-" they took his Guide Angel, his mother, and got him branded as a "Devil." The Evangelist even sent him to see the past world just so his doppleganger could further ruin his life! They're doing everything they can to make sure that this kid can't stop them from doing a second cataclysm.
Oh yeah; did I mention that Sho is Shinra's Guide Angel? His job is to guide him- to protect him. Rather than Shinra having to protect Sho- Sho has to take care of Shinra. Although, knowing anime; it's going to end up being that they "protect each other." And with that; the flashback and Sho's meeting with his mother ends. His kicked back to the real world- where Sho becomes more determined than ever to reunite with his brother!
And yeah, folks! That's the origin story of Shinra and Sho Kusakabe! I really wanted to talk to someone about this stuff because I found it so interesting. The idea of Shinra being the person to save the world really recontextulaizes his goal of being a hero- and the idea of Sho being an Angel was honestly obvious when you look at the context clues in the story.
I hope you enjoyed this post. Depending on the reaction to this post; I might just do more like it. I really want to do a whole discussion on Kaguya Sama: Love Is War's recent season because it ties into a recent development in the manga. Heck; I might do that anyway!
Until the next post, my loving audience. Catch ya later, gators!